"Life on the streets is dangerous though – children get raped and people kidnap them. I'm afraid people will take Lentia and Dany in particular." Gertrude, mother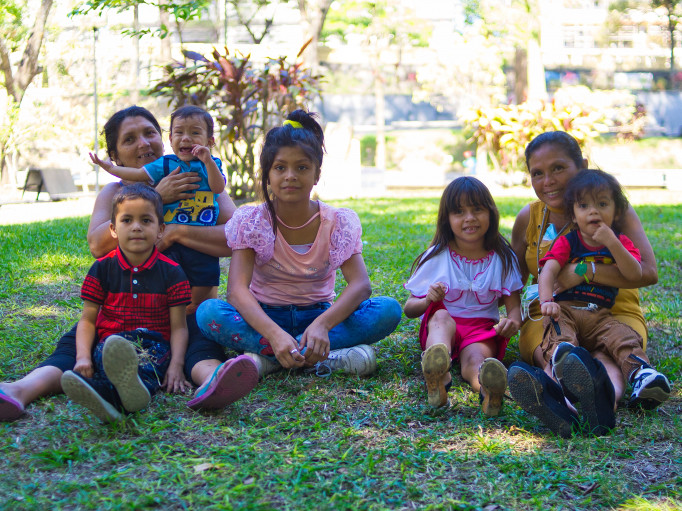 a lifetime of street living
The Ramirez family is a tight family unit. Sisters, Gertrude and Wendy, have had each other's backs their whole lives, from childhoods on the streets, through various pregnancies and now over the journey of motherhood together. Gertrude has five children and a grandson, while Wendy has one daughter, Karina, 6, almost all of whom now live together in a small disused ramshackle shop unit, measuring just 4 metres by 10 metres, in the centre of San Salvador, where gang violence and drug trafficking activities are common.
It's the third time they've had to move house in a short time due to gang activity and potential sexual predators. Although the unit has a small bathroom and area for washing clothes, it is not safe or secure, meaning the family spend the majority of their time on the streets, which have been a constant in daily life for more years than Gertrude can remember.
the harsh reality
Gertrude is not blind to the dangers that come with living on the streets, and she knows that there are better places her children could be. Her eldest daughter, Maricela, is 20 and left home to move onto the streets when she was just 13, where she soon became addicted to glue and cocaine. Before long, she began using her body to earn money to buy drugs. Just before the pandemic, she became pregnant with her son, Andreas, but ended up spending 7 months of her pregnancy in prison for robbery. When she came out, she found the balance between being a mother and the pull back to the streets really difficult – leading to Andreas now being under the care of Gertrude. Thankfully, before Maricela went back to the streets, she approached Viva for support in getting her birth certificate, and Andreas'.
"When I am with different men, there are some who hit me, and you know, they could kill me… and I don't want to just be thrown in a pit when I die because I don't have papers." Maricela, 20
quote_block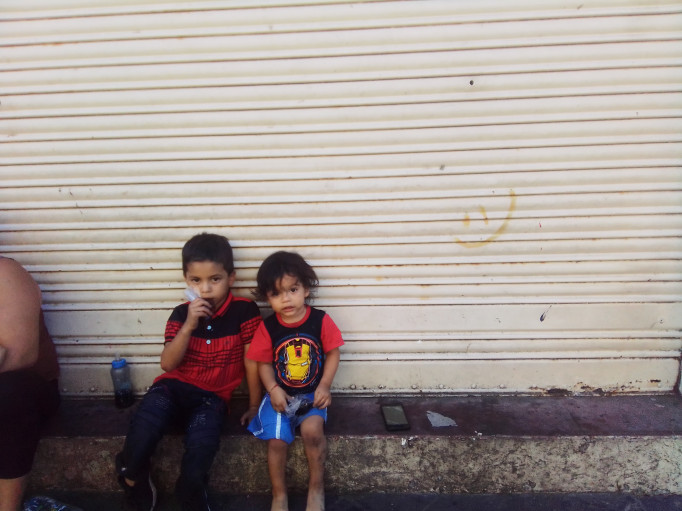 too young to die
Street life brought tragedy to the family most recently in November 2021, when Gertrude's second son, Carlito, 4, ran out into the road while playing with his siblings one evening. He was involved in a hit and run accident with a car and received such bad injuries that despite Gertrude managing to get him to hospital, he died the following morning. The family were devastated and Carlito's siblings were distraught at having seen their brother hurt in front of their eyes. Fortunately, Carlito had recently received his birth certificate through the support of Viva (along with all his other siblings), so the family were able to give him a proper funeral and burial to say goodbye to him.
"My heart still hurts because my little brother died." Dany, 5
quote_block
"Carlito was a lovely little boy. He was really growing up – they were all growing up together. He was just about to turn 5 and he loved learning and colouring. I love him and miss him a lot. Since he died, I give even more love and time to my other children." Gertrude
quote_block
The streets as daycare
Gertrude's other children are Lentia, 11, Dany, 5, and Josiah, 9 months. Growing up on the streets, with very little income, Lentia only attended a few weeks at nursery school before dropping out so doesn't know how to read or write. She spends her days with her family on the streets, selling sweets and chocolates, or helping out other shop owners for a small amount of money that she can take back to her mum for food.
"Lentia sells chocolates and sweets – she's 11 and has been helping me with work since she was 9. She likes selling because she doesn't have to go to school but I tell her she should go to school to prepare for her future," shares Gertrude.
"I sell sweets each day. Butterflies are my favourite animals because they're so pretty. Lesly is my best friend and we love playing marbles and chase. When I grow up, I want to work in a hospital – I want to look after the patients when they arrive at the hospital and when they're there. I don't know what my dreams are yet, but I know they will be good." Lentia, 11
quote_block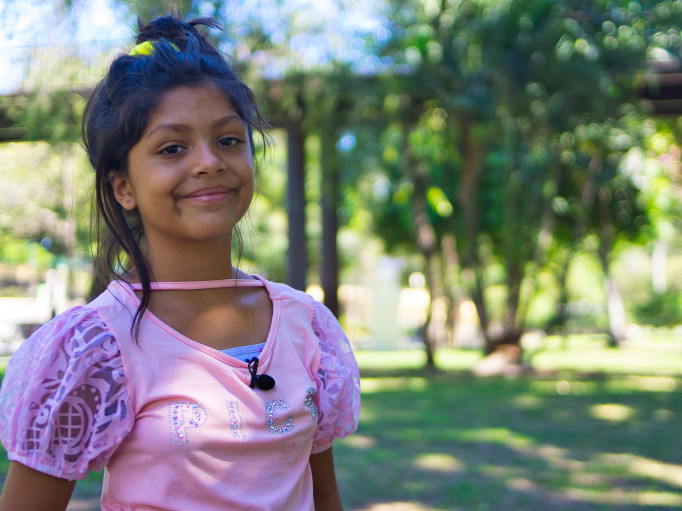 Lentia's younger brother, Dany, also spends his days with her on the street. As the closest in age to Carlito, Dany was particularly sad about his death and misses his best friend. However, just like any young boy, he loves to play with balls, toy cars and pretending to be a dinosaur. Sometimes he manages to borrow a skateboard from other children on the street which he loves. "In the future, I want to go to pre-school to colour and do homework and learn about vowels." He's recently been enrolled in preschool so will start going as soon as classes restart.
Josiah is the youngest of the family and was born during the pandemic. Gertrude remembers how difficult it was being pregnant on the streets during the pandemic.
"Being pregnant on the streets was so hard because I had to walk around to earn money. Before the pandemic, I used to sell water, but now I sell masks – I do it for my children, but it is hard.
Every morning, me and my sister wake up at 4am. She goes to sell coffee and bread while I wash clothes and bedsheets for a local man. One of the priests at a local church gives me toilet paper to use at home and $1.50 so I can buy breakfast for the children. Then I go out and meet the other sellers. During the pandemic, the children stayed at home and didn't come to work with me. Now though, we are all out on the streets by 8am until 8pm, Monday to Sunday."
"My dreams for the future are that my children study, that they get good jobs and that they are good people, who don't live on the streets or have the same life that I've had." Gertrude
quote_block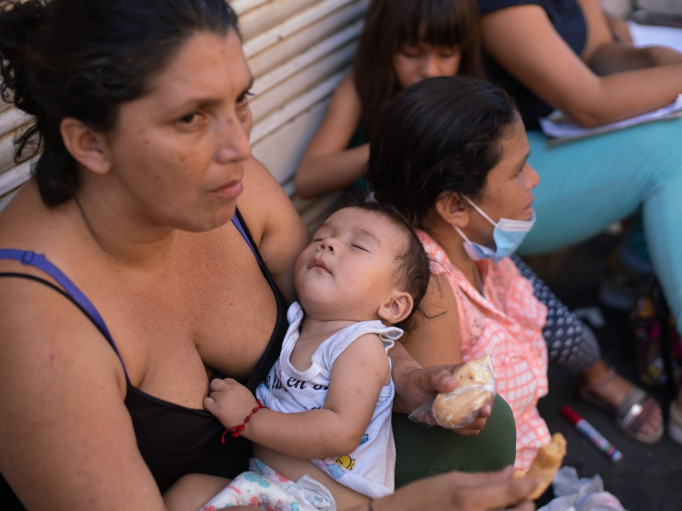 Hope for the future
Despite everything the family are facing, their futures are looking up. Their proactive approach to getting birth certificates lead them to meet Viva, Toybox's partner in El Salvador, who have now been supporting the family for a few years. As well as access to medical care and formal education, the family enjoys sessions with Viva a couple of times a week so the children can also enjoy informal education activities through which they learn additional skills and enjoy a safe space to play.
To learn more about some of the challenges faced by children like Lentia, Dany and Josiah on the streets in Central America, visit https://toybox.org.uk/support/campaigns/protect