"Before, I used to use a lot of bad words, but now I just want to do good things." Ricardo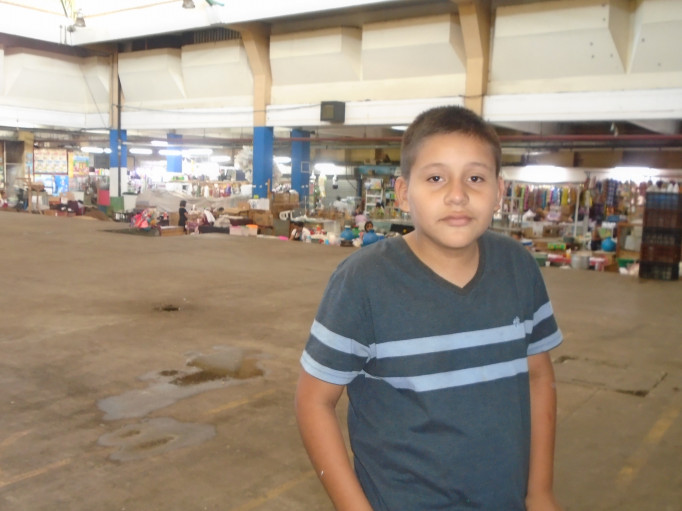 11-year-old, Ricardo knows San Salvador's main market like the back of his hand. For his whole life since he was a baby, his daily routine has revolved around his mother's stall that she has, selling small toys and vegetables – a job she has been doing herself 7 days a week, Monday to Sunday, since she was just 9 years old.
The day starts at 7am when Ricardo wakes up in the small house where he lives with his parents and little sister, Alicia. Their neighbourhood (about 25 minutes from the centre of the city) is not the poorest in San Salvador, but it is notoriously violent, due to the prevalence of gang activity in the area. The threat of recruitment by these gangs is ever present for children like Ricardo.
By 8am, he, his mum and Alicia, 4, are on the bus heading to the market. Ricardo's first job of the day is one he takes great pride in; it's his job to set up the produce benches, carefully arranging the individual vegetables and toys so people can see all the best ones, in the hope that they will choose to buy from his mum. In normal times, he would then head off to school, where he is in Year 4, but the pandemic has meant that his whole days have been spent at the market.
"One of my favourite things to do is study. I like that at school we learn about engineering and robotics to be able to make lots of things, for example time machines!" Ricardo
quote_block
Loving learning so much meant that not being able to go during the pandemic was hard for Ricardo. Fortunately, for the last five years, he's been attending a project run by Toybox's partner in El Salvador, Viva, which takes place in the basement of the market hall.
"I've been going to the project since I was very little, maybe when I was about 6. At first, I was nervous because I didn't know anyone, but then my life changed. Before I'd been running around looking for where I felt I fitted in and then when I arrived at the project, I thought, this is where I'm always going to be."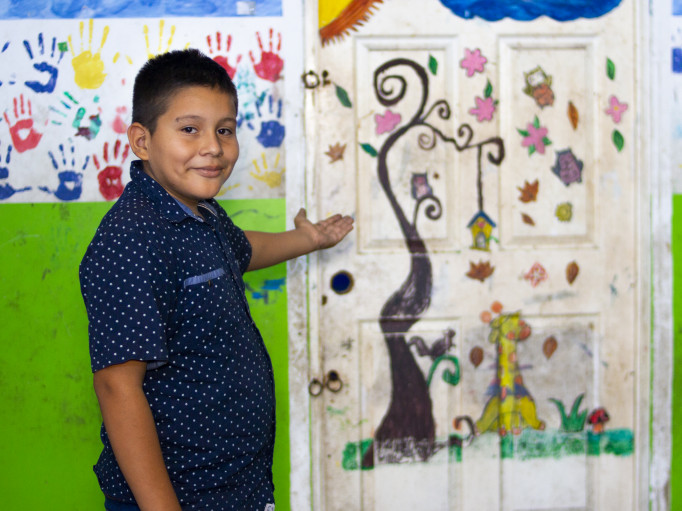 Through the project, children have been able to continue learning despite not being in school. For children like Ricardo, this has been invaluable. In order to progress and achieve their hopes for the future, children need to be able to gain knowledge to complete their exams and without support at the project, Ricardo would've spent every day at his mum's stall.
"If I hadn't been coming to the project, I would have been so bored working all the time. Now I get to help others and do fun activities."
At the project, Ricardo and his friends can attend activities that support them with homework and additional learning opportunities. There is time and space for them to play and have fun, learn about their rights and responsibilities, and get creative. Parents of the children can also attend sessions for how to communicate positively with their children and change the ways they approach discipline.
"One of my favourite activities was when we went to the zoo. I got to see so many animals for the first time like tigers, lions, hippos and pythons." Ricardo
quote_block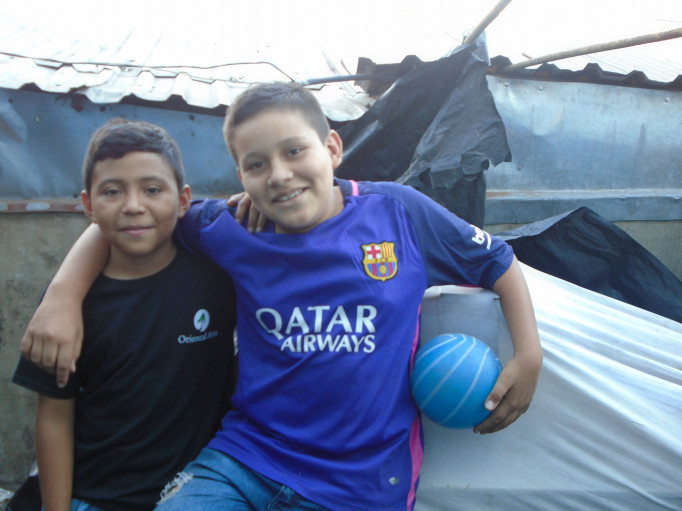 Over the time he's been attending the project, Viva staff have noticed a huge change in Ricardo. He is turning into a strong and affirming leader, who likes helping the staff and enjoys supporting the younger children, often teaching them about their rights to things like good, health, protection and shelter. Now, he's even part of the Global Ambassador programme through Toybox and loves developing his leadership skills through that. All Ricardo's progress is setting him up well to success in the future, to achieve his dreams – to be President, go to university and go to a football school.
"Before, I used to use a lot of bad words, but now I just want to do good things. I'm better at maths and I always do my homework. The project is my favourite place. I feel so happy when I'm here." Ricardo
quote_block
To learn more about Toybox's Global Ambassador programme and how you could support Ricardo and other Ambassadors like him, click here.