"Not all children living on the street are bad. Some do loot and steal for a living though, but not all of them." Dhonu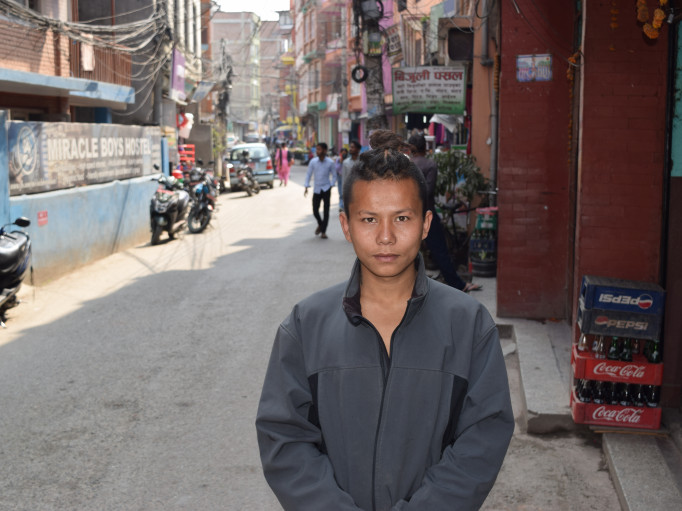 The streets of Kathmandu have been home for 21-year-old Dhonu for 13 years. Life was hard and Dhonu hated being called khate (a local derogatory word for street urchin or rag picker) by people in the street. For him, things were even more tricky because he didn't have his identity documents, meaning he wasn't even an official citizen of Nepal. Here is his story, in his own words.
Kathmandu street life
"I've been on the street since I was 8 years old. One of the challenges of living on the street is finding food and a place to sleep, along with beds and bedding. The winter and the summer are both hard – during the summer it's hard to find a proper sleeping place because there are so many people around and in the winter, the challenge is finding proper bedding and warm clothes.
Many boys on the street loot. The older boys used to send us to beg and if we didn't follow their orders, we'd get severely beaten. I used to follow their orders – this was how I survived street life. I'd go along with whatever my friends were asking or telling me to do. During street life, even if you want to do good, leave or get a good job, you can't find it quick enough which leads you back to the street.
I tried so many things in life while I was on the streets – starting with cigarettes, glue sniffing, marijuana, tablets and then harder drugs. I tried everything. I was addicted to it all. One day, I was picked up by my parents and taken back to our house, but I couldn't stay at home because of my addictions. It was too hard to live at home.
In comparison, street life was fun, albeit hard at the same time. When there were lots of friends on the street at the same time it was fun. Not all children living on the street are bad. Some do loot and steal for a living and even steal from friends though – this means that we often have to face police beatings as they search for the thieves. Members of the public curse us, calling us "khate" (rag picker/street urchin) and chase us away from our dens where we live."
"Street life is extremely hard. I spent my life on the street collecting scraps and it wasn't well paid. We'd scavenge food on the street just for survival." Dhonu
quote_block
Hope on the streets... and for the future
"Through SathSath, we get lots of support for things like hospital help and medical support. During the Covid lockdown, we were given food rations and got extra help from them. SathSath encourages us to do good work for a living and offers skills training and job placements. My friends and I have done some training.
One thing SathSath have supported me with was getting birth certificate. Before, it was one of the impossible things in my life – getting my birth registration and citizenship, which I thought I'd never ever be able to get on my own. Now I'm very, very happy and thankful for it.
Because I didn't have a birth certificate, I couldn't get my citizenships. Without my citizenship, I couldn't get a proper job. On the street, some do good work and some do not. I wanted to but because I couldn't show them my citizenship, employers weren't sure whether they could trust me or not, so they reprimanded me, calling me 'khate'."
"Employers thought I couldn't be trusted and that I'd run away stealing stuff. I even tried begging for jobs, but employers wouldn't listen to me without my citizenship." Dhonu
quote_block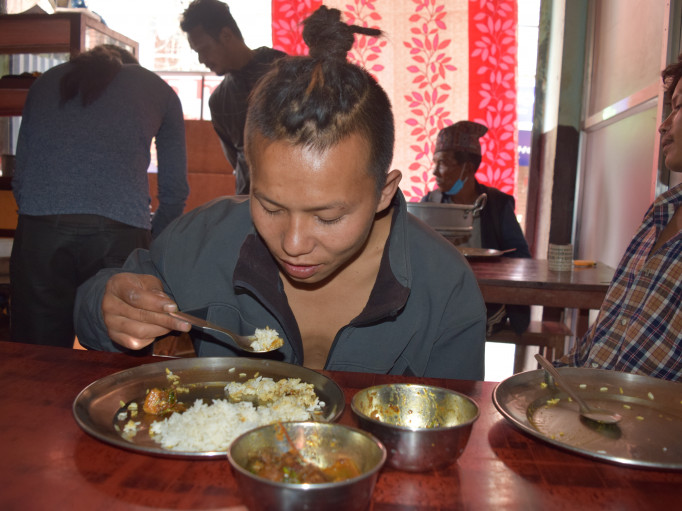 An official birthday and citizenship
"Now I've got my citizenship however, I have a job as a construction worker, and I earn about 700-800 rupees (£4.50-£5) a day. I'm trying to give happiness to my family – it might not be full happiness, but I'm trying. I'm happy. The people who see me positively today are those who used to spit on me. I can stand tall today with my citizenship and I need not beg for a job. By doing a good job, I will show those people who used to called me 'khate' that I'm working to go from zero level to hero level.
I'm working hard to move forward with my life. I will not go back to my past lifestyle. Society looked down on me, but I've started saving money and I will rise up for a better future."
"Getting my citizenship was very difficult. I couldn't make it on my own, but with SathSath's support, we took three visits to my village where I could get the necessary information to finish the process. Finally I got my citizenship and I'm very happy. If I were a powerful man in Nepal, I'd facilitate an easy way to give citizenship to street children who have no parents and who are living and working on the street. I'd enrol children in proper school and I'd build roads and schools in remote villages."
"I'm working so hard to show everyone who called me "khate" that I'm not at zero level – I'm going to achieve hero level." Dhonu
quote_block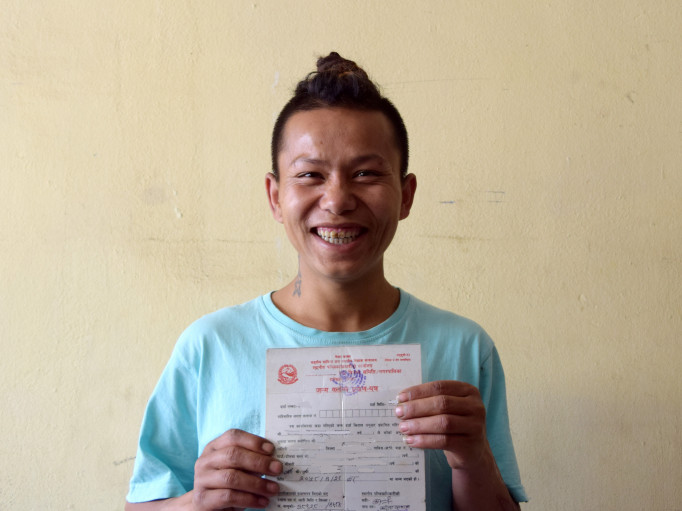 To learn more about Toybox's work to give street children their birth certificates and an official identity, click here.