"Before I lived on the streets, my mum had gone to live with my older sister, but didn't have any money to help me - and I couldn't face going to live with my dad." Alejandra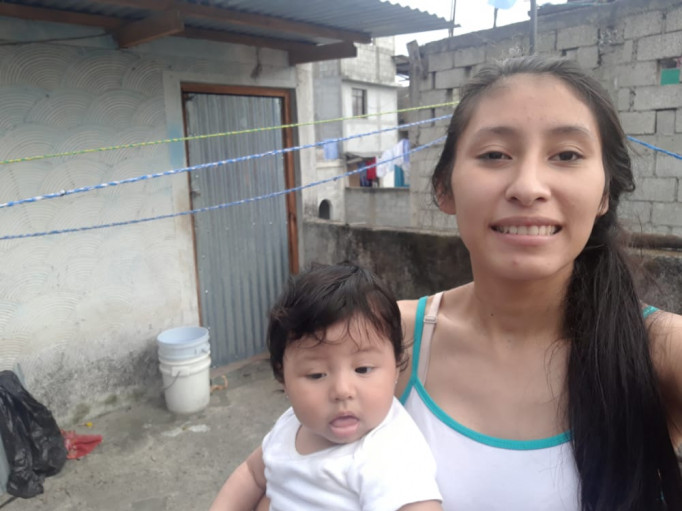 The pandemic on the streets of Guatemala
21-year-old mum of one, Alejandra has had a tough couple of years. Before the pandemic, she was living on the streets of Guatemala City with her partner but when coronavirus hit Guatemala, restrictions meant being outside after curfew was an offence punishable by imprisonment. The police took their role in maintaining curfews very seriously, which made for some tough decisions for young people like Alejandra with nowhere to go.
"I was on the streets for six months and it made me feel so bad about myself. I was living there during all the lockdowns – we tried to pay for hotel rooms just to get off the streets by selling things we found on the street, but that was rare." Alejandra
quote_block
Before long, she was arrested by the police and placed in prison. She'd never been in trouble with the law and felt very scared being in prison because at the time, she was pregnant with her daughter. She was terrified of getting caught up in arguments among the other inmates, just in case she was beaten or attacked, which could harm her baby. Thankfully, she was able to contact her family and thanks to them being able to present her birth certificate, she was able to prove her identity, allowing her to get out of jail after just a few days.
Somewhere to call home away from the streets
Once she was released, Alejandra knew she had to find somewhere permanent to live to avoid being rounded up again by the police. Because she earned very little money, the only place she could afford was in the notorious red-light district of Guatemala City. The area is known for high levels of violent crime and drug trafficking. For this reason, Alejandra barely leaves her house other than to fetch groceries. She doesn't speak to anyone and stays well away from the criminal gangs who operate in the area. Her partner lives with her and he earns money working occasionally as a bricklayer, although his alcoholism means that Alejandra rarely sees this. Her mother sometimes helps out by sending her some money she makes through selling second-hand clothes but it's barely enough to get by on. Each month is balancing on a knife edge as to whether they can afford to keep their small house and it's often a choice between using their money for rent or food – for Alejandra and her partner, food rarely wins.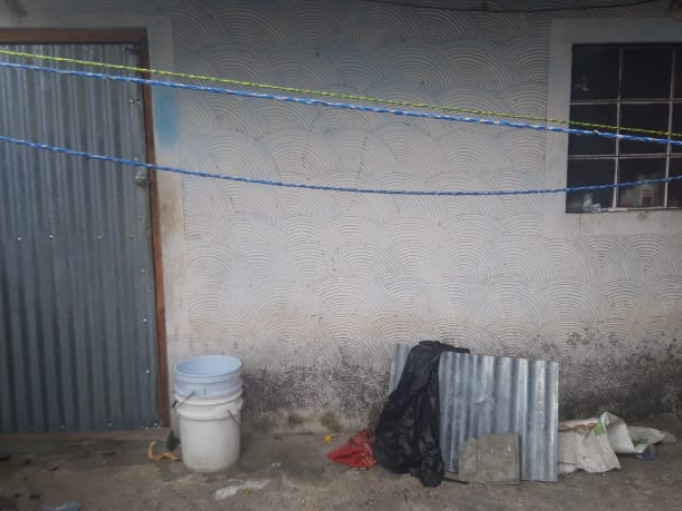 A name for her daughter
Thankfully, Alejandra came to know CONACMI, Toybox's partner in Guatemala, through a friend who had attended some of their activities before, in the final months of her pregnancy. CONACMI were able to support her partner, Lucas, with getting his birth certificate and Alejandra with accessing prenatal care to ensure her baby could develop as healthily as possible. When her daughter was born, Alejandra and her partner were able to register their daughter because they now both had their birth certificates. They called her Ana and are pleased she will never have to face the obstacles that come to unregistered children because she doesn't officially exist. Most recently, Alejandra has received material support with things like nappies and food for the family, as well as medical treatment for her daughter when she was sick.
"When I registered Ana, I felt so happy and relieved. I was so afraid to go out with her because she could've been stolen and no one would have known she was mine. The police could have stopped me and not believed I was her mother then she would've been taken away from me. Now I can prove she is my daughter and my partner is also registered as her dad." Alejandra
quote_block
Looking forward to the future
Now, Alejandra is receiving support from Toybox's partner, CONACMI, to put together her CV so that she can find a stable job that will provide income for her and her daughter. "I want to find a better place to live so that my daughter can grow up and develop in a better, safer and more stable environment." Alejandra has also attended some of CONACMI's parenting where she has learned so much about her daughter's development that will help her in the future and how she encourages her brain development in the coming months and years.
Alejandra has big dreams for herself and for Ana.
"My dream is to have a job where I can do my own things and not depend on anyone else. I want to be able to buy things for my daughter myself – at the moment, my mum and Lucas sell clothes together and buy things for her. I want to have my own house and be able to go to university – I've finished my A-levels but I'd love to be a paediatrician."
"For my daughter, I hope she manages to finish all her education, that she's a good person and that she has everything I never had." Alejandra
quote_block