"Now I can learn and support my family." Kajal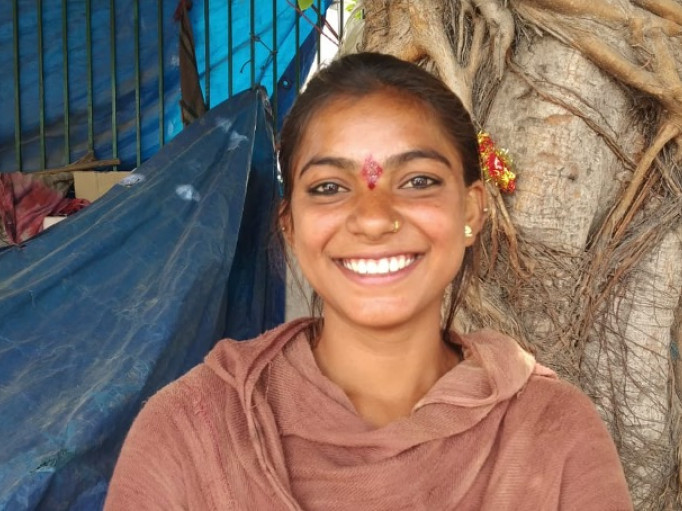 Strong and independent 16-year-old, Kajal, lives in a slum community in the south of Delhi with her parents and five younger siblings. Feeding a family of eight on the low wages her parents were able to earn through their informal jobs was virtually impossible so Kajal and her brother began selling toys at key traffic crossroads when the lights turn red.
Lockdown survival
When the global pandemic hit India in 2020, Kajal's family began to face even more struggles. Less work and income meant that every day was a challenge to support the family. Everyone was anxious about how they were going to survive as the virus swept across India. Initially, they managed to get by on the few savings they had, but after a week or so, providing for the family became more and more difficult.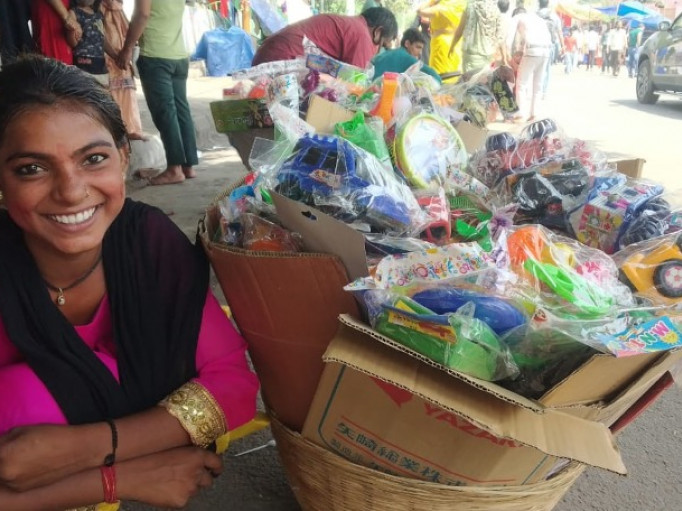 Education and sport for the future
It was around this time that Kajal began attending a project run by CHETNA, Toybox's partner in India. At the project, she had a place where she began learning again, after having to stop her education to sell the toys – something which she never believed possible because she thought she was too old to start back at classes. She is an eager student and loves learning new things from the educators and other children around her. As well as the informal education clubs, she participates heartily in the sports activities at the project and loves playing kho-kho, an popular traditional Indian game, with a similar concept as tag, which has helped her develop her leadership skills as she organises the teams.
Through attending the project, Kajal has been encouraged and her positive attitude has helped her overcome some of the hurdles that she has faced in the last couple of years. Her family are also uplifted by her optimism, as well as other children in her community, who she started teaching when she realised some of them had no smartphones to access lessons through during the pandemic.
Since restrictions have been lifted in India, Kajal's family's situation has improved slightly as they've been able to go back out to work. She is still selling toys at the traffic lights, although this has slowed down because people are more nervous to buy because of Covid. Now though, she also has project activities to help her grow in other ways, whilst also supporting her family.
To support more children like Kajal by helping them have activities that will allow them to access their basic rights, you can donate today by visiting www.toybox.org.uk/donate